Elizabeth (Liz) Baxmeyer, MA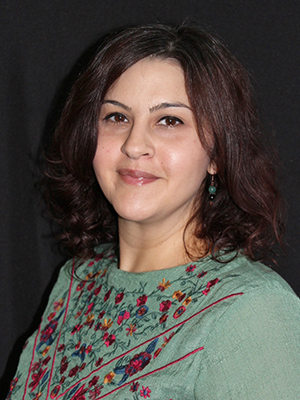 Lecturer of English and Music
Phone: (916) 378-3564
Elizabeth.Baxmeyer@cnsu.edu
---
Education
MA – Bangor University, Wales, UK
BA – Bangor University, Wales, UK
A Levels – English Literature, Art, and Music - Ninestiles College, Birmingham, UK
---
About
Ms. Baxmeyer received her Master's degree in Creative Music, Media, and the Arts, with emphasis in both acoustic, and electro-acousmatic composition, from Bangor University, Wales, UK in 2005. During her time at at Bangor, Liz debuted her work at the Bangor New Music Festival, received a BBC Young Folk Award nomination, and performed at a number of prominent festivals across the UK.
Liz has been a college instructor since 2009. She has taught music and English composition courses at Heald College in San Francisco, Solano College in Fairfield, and given workshops at Southside Unlimited and CLARA in Midtown Sacramento, alongside maintaining an active career in the arts as a writer, theatre professional, musician, engineer, composer, and sound designer. Liz has toured in the UK and US as a musician and songwriter, and performed at festivals such as the Telluride Bluegrass Festival, the San Francisco Folk Festival, and Sidmouth and Warwick in the UK to name a few. She has also been involved in numerous theatre productions for companies in San Francisco, New York, and Sacramento - for which she has received seven nominations, and two industry awards for sound design – and has a passion for Shakespeare, as well as modern playwrights (especially the work of Sarah Ruhl).
Liz has a special interest in podcasting and voice recording, and has edited and mastered various narrative and journalistic pieces for release on NPR, and local radio. In June of 2017 Liz became adjunct faculty at California Northstate University College of Health Sciences (CHS), teaching Music Appreciation, and English Composition, before coming onboard as fulltime English and humanities faculty in July of 2019. Ms. Baxmeyer has worked closely with the Media and Communication Studio at CHS, and continues to help build on its vision to impact student success. She is dedicated to maintaining active learning environments, and bringing her professional arts and literary experience to the classroom.