Peter Katz, PhD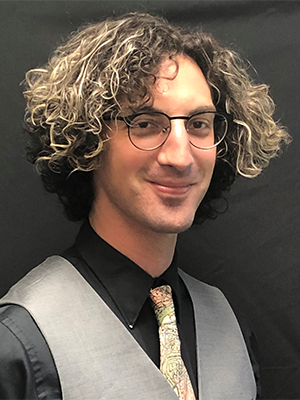 Assistant Professor of Bioethics and Philosophy
Phone: (916) 378-3562
Peter.Katz@cnsu.edu
---
Education and Postdoctoral Training
Ph.D. in Victorian Literature – Syracuse University
B.A. with majors in English Literature and European History
A.S. in Music – Pacific Union College
---
About
Dr. Peter Katz teaches Bioethics and Moral Philosophy, with an emphasis on pain, empathy, and dignity. His research focuses on how we should respond to pain in a medical context: what is the lived experience of being in pain? how do we know if someone else is in pain? and what must we do about it? As a scholar of affect (embodied feeling) and virtue, his research and teaching challenges the primacy of rationalist, individualist ideas like autonomy and consent, and seeks instead to integrate these principles under a broader umbrella of embodied care.
In his teaching, Dr. Katz emphasizes the importance of rigorous cultural history, epistemology (how we know what we know, and what it means to know), and axiology (how we value things, and what it means to value). His courses focus on clinical and research ethics, often around the broader questions of what it means to aim for excellence as a healthcare practitioner-and ultimately, to aim for excellence as a person. He teaches courses in logic, moral philosophy, the ethics of biotechnology, and topics in bioethics such as "Pain."
Dr. Katz's current research agenda explores the muddy history of dignity and how we might clarify it through the work of virtue ethicists and Spinozistic affect theory. His monograph, Reading Bodies, examines the relationship between Victorian science, literature, and empathy in the context of pain. His other work has appeared in Dickens Studies Annual, Victorian Literature and Culture, the Journal of Victorian Culture, Interdisciplinary Studies in Literature and the Environment, as well as edited collections on embodiment and Victorian literature.