Rose Leigh Vines, PhD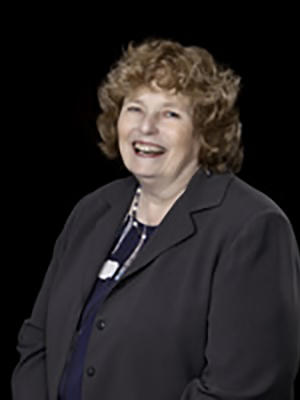 Retired – Founding Dean, College of Health Sciences
---
Education
PhD in Anatomy at University of Kentucky
Medical Technology at St. Thomas Hospital School of Medical Technology and Tennessee Technological University
About
After obtaining her PhD in Anatomy at the University of Kentucky, Dr. Rose Leigh Vines joined the Department of Biological Sciences at California State University, Sacramento, where she taught anatomy, histology, clinical hematology, and body fluid analysis.
In addition to teaching at CSU, Sacramento, Dr. Vines served as the Department Chair of Biological Sciences, the University Director of Distance and Distributed Education, and the University Faculty Athletic Representative to the NCAA.
Dr. Vines was a recipient of the Outstanding Teaching Award from CSU, Sacramento, College of Arts and Sciences, and the Medical Technologist of the Year award by the California Association for Medical Laboratory Technology, for her contributions to the clinical laboratory sciences professions. A leader in her field, Dr. Vines has published over forty multimedia anatomy teaching tools for Pearson Publishing, A.D.A.M., and Micron Biosystems.
After retiring from CSU, Sacramento, in 2011, she joined the faculty at the CNU College of Medicine as a Professor of Anatomy and became the Founding Dean of the College of Health Sciences before retiring in 2017. Dr. Vines remains an integral part of the CNUCHS team.