Damon Meyer, PhD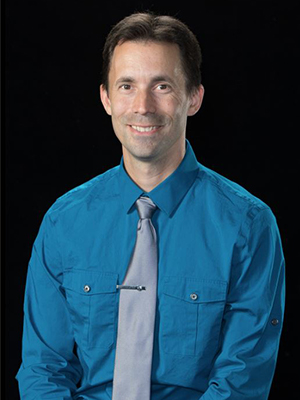 Assistant Dean of Faculty Affairs & Pedagogy / Associate Professor of Molecular Genetics
Phone: (916) 686-7675
Damon.Meyer@cnsu.edu
---
Education and Postdoctoral Training
Postdoctoral Scholar, University of California, Davis
PhD, Biological Sciences, Irell and Manella Graduate School of Biological Sciences, Beckman Research Institute of the City of Hope
BS, Genetics, University of California, Davis
AA, Biology, Hartnell Community College
---
About
Dr. Damon Meyer is a trained geneticist and molecular biologist with over 10 years of teaching experience in higher education. Dr. Meyer started with California Northstate University, College of Health Sciences in 2015 as one of the founding faculty. During his time with the College of Health Sciences he has developed and taught many courses, which include general biology, genetics, human physiology, and microbiology. While genetics is his favorite course to teach, Dr. Meyer enjoys enagaging and interacting with students in the classroom. He has been able to combine his passion for teaching and research while in the classroom and seeks to foster creative teaching pedagogies within the department of science and mathematics.
Dr. Meyer received his doctorate in Genetics and Molecular biology from the Irell and Manella Graduate School of Biological Sciences, Beckman Research Institute of the City of Hope. His graduate research focused on the dynamic interplay between telomere stability and genome stability, which has the potential to impact aging and cancer development. Upon completion of his Doctor of Philosophy degree, Dr. Damon Meyer joined the lab of Dr. Wolf Heyer at the University of California, Davis in 2009 as a Postdoctoral Scholar where he examined the genetic and molecular mechanisms of DNA damage repair. Specifically, he explored a DNA damage repair pathway which requires the use of microhomologies to facilitate repair known as microhomology mediated end-joining (MMEJ). His current research continues to use yeast as a model organism to study a variety of DNA repair pathways and the function of homologous human proteins.
When he is not teaching or engaging in research, Dr. Meyer enjoys camping, hiking, running, sports, and many different types of anime.