Elizabeth (Liz) Baxmeyer, MA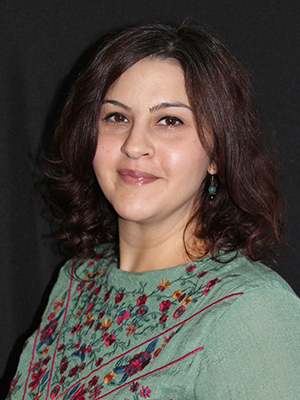 Lecturer of Humanities Education
Phone: (916) 378-3564
Elizabeth.Baxmeyer@cnsu.edu
---
Education
MFA – Antioch University, Santa Barbara, CA
AWA Certification – Amherst Writers & Artists, MA
MA – Bangor University, Wales, UK
BA – Bangor University, Wales, UK
A Levels – English Literature, Art, and Music - Ninestiles College, Birmingham, UK
---
About
Liz Baxmeyer received her MA in Creative Music, Media, and the Arts, with emphasis in both acoustic and electro-acousmatic composition from Bangor University, Wales, UK in 2005 where she studied under composer Dr. Andrew Lewis. During her time at Bangor, Liz debuted her work at the Bangor New Music Festival, received a BBC Young Folk Award nomination, and performed at a number of prominent festivals across the UK.
Liz earned an AWA certification in 2022 from Amherst Writers & Artists. She is a certified affiliate facilitator and runs writing workshops using the Amherst method. In early 2023, she received an MFA in creative writing with an emphasis in writing across genres for audio from Antioch University, Santa Barbara.
Liz has been a college instructor since 2009. She has taught music and English composition courses at Heald College in San Francisco, Solano College in Fairfield, and given workshops at Southside Unlimited and CLARA in Midtown Sacramento alongside maintaining an active career in the arts as a writer, theatre professional, musician, engineer, composer, and sound designer. Liz has toured in the UK and US as a musician and songwriter, and performed at festivals such as the Telluride Bluegrass Festival, the San Francisco Folk Festival, and Sidmouth and Warwick in the UK, to name a few. She has also been involved in numerous theatre productions for companies in San Francisco, New York, and Sacramento - for which she has received seven nominations, and two industry awards for sound design.
In June 2017 Liz became adjunct faculty at California Northstate University CHS teaching Music Appreciation and English Composition before coming on board as fulltime Humanities faculty in July 2019. Over the years she has worked closely with the Media and Communication Studio, and currently runs the podcast studio with which she has produced numerous topical podcasts for CHS. Liz has a special interest in podcasting, audio pedagogies, and voice recording and has edited and mastered various narrative and journalistic pieces for release on NPR and local radio; her poetry, fiction, nonfiction, sound work, and art have been published in a plethora of literary magazines, conferences, and journals. Liz has a particular interest in the medical humanities and is Founder and Editor-in-Chief of The Calendula Review, CHS's first public creative journal of narrative medicine. She is dedicated to maintaining active learning environments, developing audio writing pedagogies across the curriculum, and bringing her professional arts and literary experience to the classroom to enliven and substantiate the learning experience.