Emily Mills Ko, PhD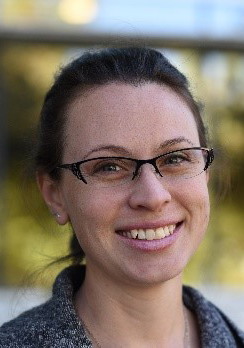 Assistant Professor of Immunology
Phone: (916) 378-3560
Emily.MillsKo@cnsu.edu
---
Education and Postdoctoral Training
Postdoctoral Scholar at University of California "The MIND Institute" – Davis
Postdoctoral Scholar in Regenerative Cures at Veterinary Institute for Regenerative Cures
PhD in Immunology with emphasis in Biotechnology at University of California – Davis
About
Dr. Emily Mills Ko obtained her PhD in Immunology with a designated emphasis in biotechnology at UC Davis. In Dr. Pleasure's lab, she used genetically modified mouse models to study the autoimmune disease Multiple Sclerosis. Following her graduation, she completed a short internship at the San Francisco Biotechnology company Celgene studying potential cancer immunotherapy candidates.
She returned to UC Davis for a postdoc, this time at the Veterinary Institute for Regenerative Cures in the laboratory of Dr. Borjesson and studied the use of mesenchymal stem cells as treatment for feline chronic gingivostomatitis, a naturally occurring autoimmune disease in cats. Focusing her experiments on understanding the underlying immune dysfunction associated with the disease and identifying the immune changes associated with mesenchymal stem cell treatment.
Her second postdoc at UC Davis was in the laboratory of Dr. Ashwood at the MIND Institute where she used mouse models as well as human samples to study the immune changes found in children with Autism spectrum disorders with the aim of better understanding the gut-immune-brain interactions involved in the disorder.
In fall of 2020 she joined the faculty at California Northstate University College of Health Sciences, teaching biotechnology.