Jill Dahlman, PhD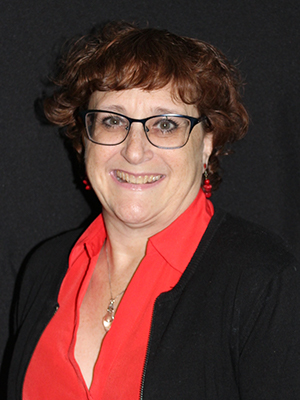 Assistant Professor of English
Phone: (916) 378-3569
Jill.Dahlman@cnsu.edu
---
Education and Postdoctoral Training
PhD in Rhetoric and Composition at University of Hawaiʻi – Mānoa
MA in Writing Center Studies at University of Hawaiʻi – Mānoa
BA in Writing (Cum Laude) with Minors in Geology at University of Hawaiʻi – Hilo
---
About
Dr. Jill Dahlman is a composition specialist whose primary area of research is in student self-efficacy in the first-year composition classroom. She has interests in the pedagogies of composition and service-learning and rhetoric of the Cold War era, including protest songs, comic books, and Star Trek. When Dr. Dahlman began her research in raising student self-efficacy, the common thinking was that student self-efficacy could not be raised beyond the high school years. Her research demonstrated that in fact student self-efficacy can be raised through the freshman year in college, and subsequent studies in multiple disciplines have demonstrated that student self-efficacy can be raised all the way through medical school, and she would argue, beyond.
Dr. Dahlman studied and worked at the University of Hawaii at Manoa where she began her work in using conferencing as a means of raising student self-efficacy. This method of working directly with students with their writing falls upon Writing Center theory. Furthermore, it provides students a say in their grade, which she believes is far more egalitarian than silently being the bestower of the grade. She refined her work in grading conferences at the University of Nevada, Reno. Her research in student self-efficacy continues.
Conferences, such as NCTE (National Council of Teachers of English, the world's largest English conference), the Conference on College Composition and Communication, Writing Program Administration (WPA), the Rocky Mountain MLA, and International Writing across the Curriculum (IWAC) Conferences frequently see Dr. Dahlman on their program as a speaker or workshop leader.
Prior to returning to undergraduate and graduate studies, Dr. Dahlman was an accomplished feature writer for Kauai Magazine, Inside Kauai, The O'ahu Databook, and Off the Beaten Path: Hawai'i. Her current publishing follows more traditional academic routes, focusing on being the Composition and Technical Writing editor for the Rocky Mountain Review, the peer-reviewed journal of the Rocky Mountain MLA; being an editor with WAC Clearninghouse, and the Social Media editor for the peer-reviewed journal, Composition Forum. Furthermore, she is the series co-editor for Beyond the Frontier: Innovations in First-Year Composition, which series is now getting ready to publish its third anthology in 2020.