Katherine Whitcome, PhD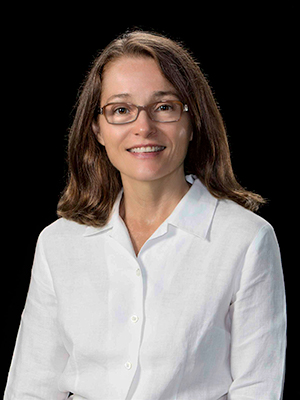 Assistant Professor of Biological Anthropology, CHS
Assistant Professor of Anatomy in the Basic Sciences, COM
Phone: (916) 686-8533
Katherine.Whitcome@cnsu.edu
---
Education and Postdoctoral Training
Postdoctoral Research Fellow, Harvard University
PhD, Anthropology, University of Texas at Austin
MA, Anthropology, University of Southern Illinois
BS, Anthropology, University of California, Davis
---
About
Dr. Katherine Whitcome is a biological anthropologist interested in evolutionary and biomechanical aspects of bipedal posture and gait. Although many anthropologists study human bipedalism, they do so primarily through examination of fossils, with the aim of reconstructing the time and the place of its ancestral origin. In contrast, Dr. Whitcome's academic work focuses on the relationship between functional anatomy and movement activity as a means of understanding WHY our ancestors became bipedal and HOW this behavior impacts modern life. Furthermore, given that the physical challenges females confront during pregnancy and infant carrying have received relatively little attention despite their evolutionary role in shaping our species, she tests novel locomotor hypotheses related to female reproduction Finally, because mobility throughout life is a key component of human health, her work encompasses scholarship that is relevant both to anthropology and to medicine. In collaboration with colleagues at the CNU College of Medicine and the Universidade de Mogi das Cruzes, Dr. Whitcome investigates limb swing phase relationships using wearable motion technology as a baseline to assess gait changes in early stage Parkinson 's disease. In exploring these themes, she applies diverse methodologies including three-dimensional kinematics of natural motion, kinetics of force production, musculoskeletal modeling, experimental biomechanics and comparative morphometries.
She served as a Co-Investigator and Collaborating Faculty at the Center for Prevention of Preterm Birth at Cincinnati Children's Hospital from 2012 to 2015, as an Assistant Professor in Department of Anthropology at the University of Cincinnati from 2009 to 2015 and as an Assistant Professor of Biological Anthropology and Anatomy at California Northstate University from 2015 to 2020. Additionally, she has taught at Harvard University as a Postdoctoral Research Fellow and as an instructor at the University of Texas, Austin.
Dr. Whitcome has served as a manuscript reviewer for many major journals, including Science and Nature, and her own research is published in Nature, the Journal of Human Evolution, the Journal of Sport and Health Sciences, and the Anatomical Record. Her research has been funded by grantors including the National Science Foundation, the Leakey Foundation and the Human Anatomy and Physiology Society.