Katrina Bell McDonald, PhD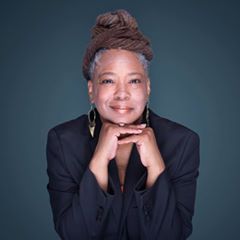 Adjunct Instructor of Humanities
Phone: (916) 686-8378 x9259
Katrina.McDonald@cnsu.edu
---
Education and Postdoctoral Training
PhD in Sociology at The University of California – Davis
MA in Sociology at The University of California – Davis
MA in Applied Communication Research at Stanford University
BA in Written Communication at Mills College
About
Katrina Bell McDonald recently retired from The John Hopkins University after teaching and researching there for 25 years. She served as Co-Director for Africana Studies and Associate Dean of Multicultural Affairs and has the distinction of being the second black woman ever to be awarded academic tenure in the School of Arts and Sciences or the School of Engineering at Hopkins.
Dr. McDonald's research and teaching focus sociologically on explicating life as it is lived at the margins of society for disadvantaged social groups, such as racial, gender, and class minorities. Her work also examines family issues, particularly that involving motherhood and education. She has produced two research-based texts titled Embracing Sisterhood: Class, Identity, and Contemporary Black Women (2006) and Marriage in Black: The Pursuit of Married Life among American-born and Immigrant Blacks (2018), as well numerous academic articles and op-ed pieces. The Governor of Maryland appointed her to the Maryland Humanities Council where she served for several years while at Hopkins
Dr. McDonald currently teaches the Health Professions Seminar and offers workshops for the Media and Communication Studio.