Thuy Dung Nguyen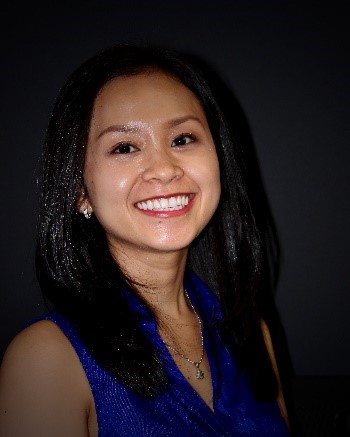 Adjunct Instructor of Human Anatomy
Phone: (916) 686-8378 x9272
ThuyDung.Nguyen@cnsu.edu
---
Education
MA in Biology with emphasis in Stem Cell Biology at California State University – Sacramento Department of Biological Sciences
BS in Biomedical Science at California State University – Sacramento
About
Thuy earned her Master degree in biology with emphasis in stem cell biology from the Department of Biological Sciences at California State University – Sacramento in May 2019. Her research focus was on disease modeling and gene editing. She worked on generating a disease model for CDKL5 deficiency disorder using CRISPR/Cas9 gene modification techniques, and restoring the healthy CDKL5 gene in CDKL5 deficient neurons using a lentiviral method at UC Davis, Institute of Regenerative Medicine. Besides research, she also explored interest in the clinical field and gained experience as Medical Assistant, EMT, CAN, and ER medical scribe in various hospitals and medical settings throughout her undergraduate and graduate training.
She teaches human anatomy and physiology, as well as general and molecular biology at various institutions including American River College, Sierra College, and Sacramento State University. She joined CNSU in August 2020 as an adjunct instructor of human anatomy. She often includes clinical relevance in her teaching and always encourage students' curiosity about science and instill an appreciation for the profound impact of science on everyday life.
Thuy enjoys teaching and making jokes about the human body. She has an obsession with corgis and currently working on bringing two furry friends home, Tate and Tot. Show her a corgi picture and you'll make her day.