Heather M. Brown, Ph.D.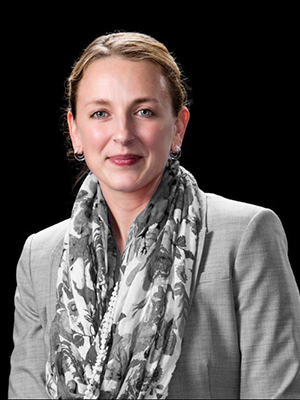 Dean, College of Health Sciences
Phone: (916) 686-7652
Heather.Brown@cnsu.edu
---
Education and Postdoctoral Training
Postdoctoral Scholar at Stanford University Medical School
PhD in Cell and Developmental Biology at the University of California "Department of Molecular" – Santa Cruz
BS in Biochemistry at University of California – Davis
About
Dean Brown brings to California Northstate University considerable experience in administration, teaching, research, and mentorship. She has been a member of the CNUCHS team since 2015 including founding roles as Assistant Dean of Faculty Affairs, Director of Student Research and Scholarly Projects, and Faculty of Molecular and Cellular Biology; and most recently, the Dean of the College. Before coming to CNU, Dr. Brown was the Director of the North Valley Biotechnology Center and Dean of Biotechnology at American River College, and was a faculty member at California State University, Sacramento.
Dr. Brown received a BS in Biochemistry from UC Davis, and Ph.D. in Molecular and Cellular Biology from UC Santa Cruz. Her postdoctoral work in the Stanford University Medical School focused on understanding the cellular mechanisms underlying the pathology of Down Syndrome and Alzheimer's disease.
Her primary research interests are currently focused on intracellular transport in the neurons of C. elegans with application to neurodegenerative disease. In addition, Dr. Brown is extremely passionate about science education and has dedicated much of her time to analyzing and improving instructional practices that facilitate learning and retention in introductory biology courses.
Dr. Brown has also spearheaded the design and implementation of Course-based Undergraduate Research Experiences (CURE) at several academic institutions throughout California, and has a vast teaching experience ranging from introductory to graduate level Molecular and Cellular Biology and Neurobiology. She is also engaged at the high school level, offering professional development workshops for high school teachers and summer camps for high school students through her outreach program, Biology Education to Careers (BETC).
Dr. Brown leads by example with a strong vision for growth, moving the team toward progress and providing inspiration and guidance with the goal of helping students reach their full potential both academically and personally.