Tereza Joy Kramer, MFA, PhD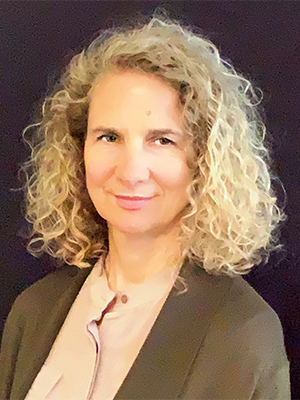 Assistant Professor of Communication & Service-Learning
Phone: (916) 378-3565
Tereza.Joy.Kramer@cnsu.edu
---
Education and Postdoctoral Training
PhD, Rhetoric and Composition, Southern Illinois University Carbondale
MFA, Poetry, Southern Illinois University Carbondale
BS, Journalism, Ohio University
---
About
Dr. Tereza Joy Kramer has enjoyed the opportunity to serve – including teaching – and communicate in many forms and many places. She moved to Mexico City right out of college to be an international wire-service reporter and also teach English as a Second Language at Instituto Politecnico Nacional. She then reported news along the U.S.-Mexican border, where she focused on social issues such as immigration, homelessness, and the impacts of the drug war, trying to help the world understand complexities beyond the binary headlines. Those experiences deepened her commitment to connect service and education. Ever since she became a college professor, she has been guiding students to learn content by applying it in partnership with community agencies. Through Service-Learning, both she and the students learn more profoundly, sometimes in surprising ways, and deepen their sense of responsibility and connection with community.
Dr. Kramer teaches courses in Service-Learning, writing, and communication.
She has published research in several peer-reviewed journals and edited collections, and poems in several literary journals. Her research interests involve Service-Learning, Writing Across the Curriculum, and Collaborative Methods. She has been leading a multiyear research project with Kinesiology and writing faculty, assessing the impact of student writing supports and collaborative teams. Her most recent Service-Learning research involved assessing writing needs at a local high school, a project she led collaboratively with the principal. She deems it critical to work in collaboration with community partners.
Dr. Kramer has conducted and published research collaboratively with students, and she is looking forward to mentoring students at CHS.